The unlikely entrepreneur: From 1980s strike to US takeover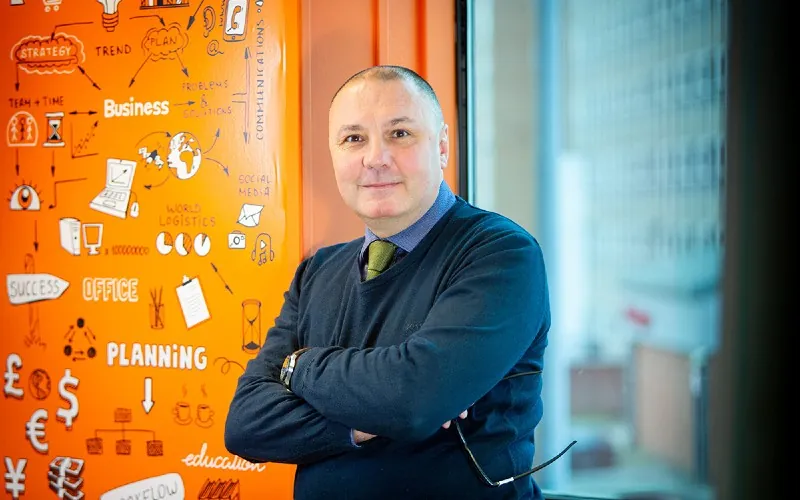 When Tony Lackey joins our Zoom call, there is no doubt as to where his loyalty lies.
A row of framed football shirts behind him – including the iconic 7 of Eric Cantona – place him firmly in the red half of Manchester.
Indeed, the CEO of SRO Solutions set up his business in Eccles, down the road from Old Trafford. "I didn't need much convincing to set up my business in Manchester," he says with a grin.
The straight-talking technology entrepreneur is a breath of fresh air in a world of polished PR and company-speak. However, this is no fledgling start-up: SRO, founded by Lackey and Steve Driver back in 2004, was acquired by a NASDAQ-listed software giant late last year and its solutions are world-leading in the maritime, offshore and utilities and energy industries.
Strike
It all started with a devastating 12-week industrial strike in the shipyards of Barrow, Cumbria. "Me and my friends all went to the shipyard from school to do apprenticeships. It was the done thing back then," he recalls to BusinessCloud.
"I was there five years. I got disheartened during a big strike in 1988, when Margaret Thatcher was in power: the unions didn't give us any strike pay as we were apprentices, and technically weren't allowed to go on strike, while the shipyard didn't pay us because we weren't allowed to go to work as it was unsafe to do so without supervision. We also couldn't sign on.
"I was 18 or 19 years old, I'd bought myself a house and I ended up in massive arrears on my mortgage. I found it very difficult and decided that once I'd got a little bit of experience, I was going to go and do something else."
High seas
In joining the merchant navy as an engineer, Lackey exchanged one hardship for another of a different type. "I joined a bulk carrier and we were tramping all over the world. It was difficult: I was 21, had never been on a ship in my life and had never really been away from home," he says of that first seven-month stint.
"We have a Filipino crew and Indian chief engineer, a British second engineer, people from Croatia… truly multinational. But you work seven days a week and, when you do get chance to socialise, you're with the same people you've been working with in the engine room.
"I didn't get ashore very often, but when I did, it was always a great experience and that's what kept me going. I was intrigued as to where I would go next: I've been to Japan, Korea, Malaysia, all over the US, Mexico, Canada, Europe. But I never, ever came to the UK on a cargo ship!"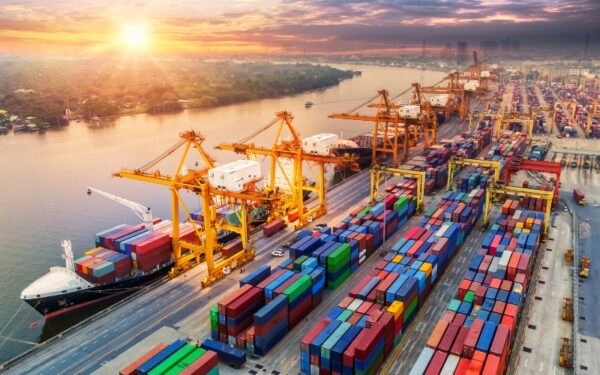 Back in the early 1990s, there was no email available to check in with friends and family, while even letters would often fail to reach crew members due to the unpredictable nature of the profession.
However, Lackey doesn't regret his seven years at sea. "The actual physical work of maintaining this machinery and engines was a real eye-opener: I learned a lot about myself and about trade and engineering. It set me up for life," he says.
"It was the best job I've ever had – if you could only come home at night or even at weekends, it would have been fantastic!"
Manchester move
A move to cruise ships proved the inspiration for what would become SRO as Lackey worked with a computerised maintenance management system named AMOS. "The company that implemented the software systems aboard the ships were based in Manchester and I managed to get a job with them as a database engineer then worked my way up to senior consultant."
At the age of 35, he began contract work to implement software systems before co-founding SRO with Driver, the former MD of SpecTec, where Lackey had worked as a project manager.
They eventually settled on working with a web-based enterprise asset management software system called Maximo which, due to the lack of connectivity at sea, was not suited to the maritime industry. "We had a chat with the owners and put a business case together for developing a solution which would keep data synchronised between [a potentially offline] vessel and online," explains Lackey.
"It took us six months to develop and, in the meantime, we were contracting for shipping companies with the old product, just to keep the lights on."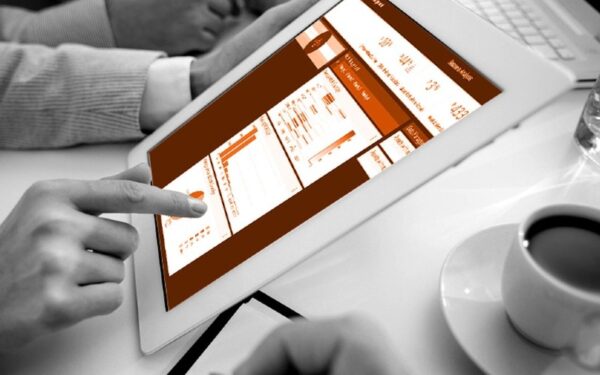 Tech solution
This data replication solution, SDR, sees a local copy of the Maximo solution hosted onboard the vessel, which is used by the crew. When the vessel establishes a connection, SDR synchronises both databases in the background via satellite, with no downtime or loss of data.
IBM then acquired the company behind Maximo and SRO was enlisted on a project for a large American multinational energy corporation. "We solved their problem and have never really looked back," says Lackey.
Now a 'gold partner' to the tech giant, SRO works with an extensive list of blue-chip companies, managing projects across all seven continents – including Antarctica – with its SDR data replication engine.
Its work with the British Antarctic Survey in a vast region of ultra-low connectivity has proven essential in feeding back crucial data to the BAS HQ in Cambridge, as well as keeping the research bases operational.
Blue-chip clients
At the request of IBM, it developed a second solution, SDU, which is vital for end-users including nuclear power stations and a well-known Florida theme park. "The really big users of Maximo have databases which can be 1.5 terabytes in size. When they run the scripts to upgrade them, it can take 10-11 days, during which time they can't use the system," explains Lackey.
"They can't afford that downtime. We developed a solution which allowed the upgrade of the software from an older version – without any downtime."
Having helped build the business up to 40 people, Driver fully retired in February last year, keeping to a four-year phased plan agreed with Lackey.
COVID-19 then hit with full force. "COVID is the only time I've ever had to let people go, which has been the hardest thing for me to do as a business owner," Lackey says candidly.
"We were expected to do £5.5m turnover but that dropped to £3.7m, so it had a big impact. We lost nearly a million pounds' worth of project work.
"But we've come back out the other side and we're now back to about 36-37 staff: this year we're probably going to do £5-5.5m, so we're back to where we were two years ago."
US takeover
Despite the pandemic, the business attracted several takeover offers, including from private equity. In November it announced its sale to NASDAQ-listed Bentley Systems, an infrastructure engineering software company headquartered in Pennsylvania which generated revenues of more than $801.5m in 2020.
SRO is now part of The Cohesive Companies, a set of software firms acquired by Bentley which have developed solutions for Maximo.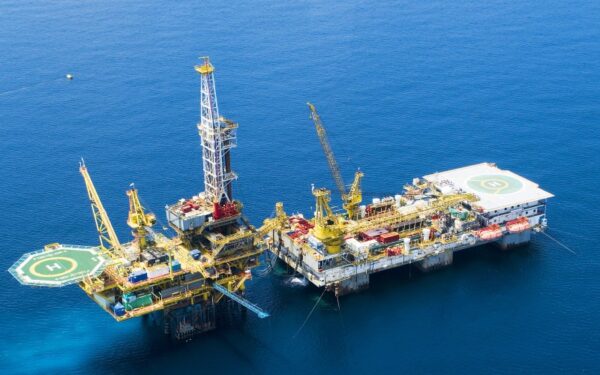 "It means we're the biggest Maximo partner on the planet with 200 Maximo professionals: our colleagues in Canada and the US are specialists in oil and gas, power generation and nuclear," says Lackey.
"We're also looking at transportation and the rail sector… anything that's heavy engineering, process-driven and with a safety aspect, that's where we tend to focus."
In 2018 Lackey set up a future-gazing innovation division to harness technologies such as the Internet of Things, Building Information Modelling, artificial intelligence and digital twins for testing out developments in a virtual environment.
While he cannot speak directly about the projects, they include environmental sustainability and governance as well as remote inspections in the likes of offshore environments.
"It's exciting to be part of it – although I'm 51 years old now and don't profess to understand it all!" he says with a smile